How to Choose a Planner: Which One is the Best for You?
If you're like most people, you've probably thought about buying a planner at some point.
But how do you know which one is best for you?
There are so many different types and brands of planners on the market, it can be difficult to decide which one is right for your needs.
Note: This post may contain affiliate links, which means if you buy from my link I might make a small commission. This does not affect the price you pay. See the full affiliate disclosure

here.
In this blog post, we will discuss the different types of planners available and help you choose the best one for you!
How to Choose a Planner: Which One is the Best for You?
New goals, a new plan, and a fresh start – is there anything more invigorating?
A lot of people are turning to planners for the first time or looking to add something different into their planning routine, so I've compiled here a master list of all the planner supplies you could need to make this not just a great year, but your best year – or at least, your most planned and productive year yet!
[cboxarea id="cbox-M35BRbxy02HKR1KJ"]
Why Use a Planner?
Some people balk at the idea of using a daily planner.
They function just fine without one, and writing everything down seems like an unnecessary extra step.
After all, Facebook keeps track of people's birthdays just fine, right?
But if you're setting big goals or looking to make big changes in your life, having a way to track your progress is invaluable.
Even if just to keep you on track in your daily routines, planners serve as a way to keep all of your life in one place.
Planners help with time management, goal tracking, and keeping notes on what's most important to you – are you starting a new exercise routine?
Trying to eat healthier, or pay down debt?
Looking for ways to spend more time on your hobbies or with your family?
Having a plan for your day, or even your week, can help you make sure you're fitting in what's most important to you.
And they provide excellent stress relief – whether you're a more creative person and want to fill your planner with doodles or art (or want to design it entirely yourself!), or you're a minimalist who finds satisfaction in a clean, streamlined spread, a planner becomes a physical representation of your life and you can make it as beautiful or minimal as you like.
How to Choose Your Planner
So you've made the decision to start keeping a planner – great! But there are so many different kinds. How do you know which one is right for you?
You could just go to the office supply section of Target and grab whatever catches your fancy (and when I started using planners, that's exactly what I did), but if you really want your planner to be with you for the long haul, it might serve you better to look into what your options are first.
Mostly every planner serves the same basic function – to help you keep track of your days, weeks, and months in a single place.
There are three basic types of planners: daily, weekly, and monthly.
Daily planners are designed to help you organize your day-to-day tasks. They usually have a section for each day of the week where you can write down your appointments, to-do list, and other important tasks.
Weekly planners are designed to help you organize your week. They usually have a section for each day of the week, as well as a section for notes. This type of planner is ideal if you need to track multiple projects or tasks that are spread out over several days.
Monthly planners are designed to help you organize your month. They usually have a section for each month, as well as a section for notes. This type of planner is ideal if you need to track long-term tasks or projects.
But they're all different too, and if you don't like using your planner, you're not going to stay motivated to keep up with it, and then you've wasted your time and money while your planner sits and gathers dust.
Take a minute to consider what you want your planner for – are you mostly just keeping track of appointments and special dates, trying to organize your entire family's schedules in one place, or using it to keep your focus crystal-clear on your goals?
If you have a fluctuating work schedule and multiple weekly engagements, an hourly layout might be just what you need, whereas for others a simple week-on-one-page will suffice but they may need a more comprehensive monthly calendar.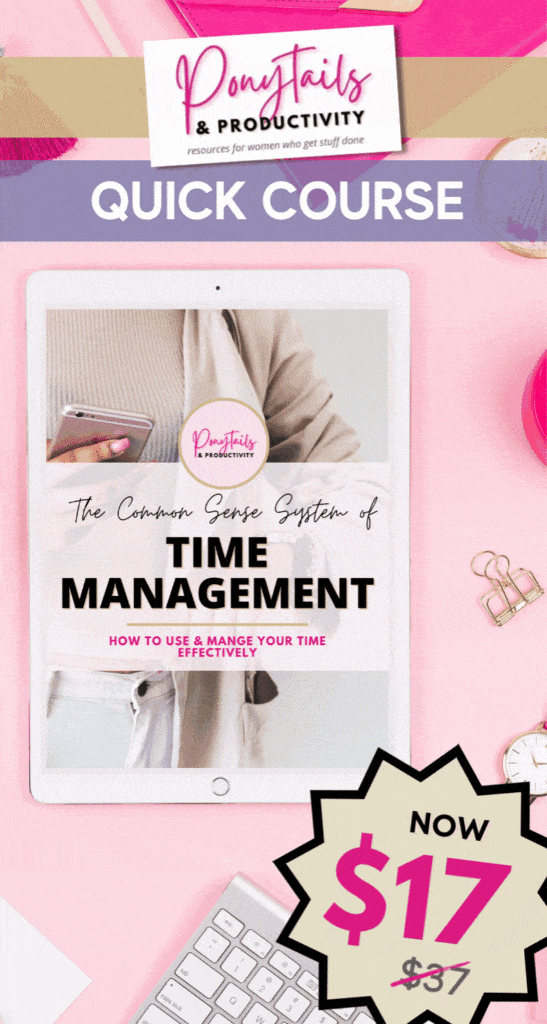 Do you want your planner to be more than just a daily to-do list?
Maybe you want to use it for journaling, brainstorming, or a place to keep track of the books you're reading.
You might benefit more from a planner with multiple sections that you can customize yourself, or add and remove pages as needed.
So below I've compiled a brief overview of the most common types of planners to help you figure out which one will best suit your needs.
Coil Bound Planners
Coil bound, or spiral bound, planners are probably the most popular version, and usually what picture picture when they imagine a planner. But these have evolved since your first high-school agenda that you used to scribble due dates in!
Easily the most popular coil-bound planner is the Erin Condren Life Planner, or ECLP for short.
Erin Condren is a top choice for many people because of their high quality product, customization options, and huge selection of accessories designed to fit your planning style perfectly.
You can choose from different weekly layouts, change the color of your coil, even get a personalized cover with your name on it – it's a design dream.
You can browse through the current lineup of Life Planners here, or check out the rest of ErinCondren.com for more types of planners, notebooks, and planner accessories.
Also in this category of spiral bound planners is the Recollections planner by Michaels. I've used these in the past and love them – in fact, I highlighted mine in my list of productivity tools I couldn't live without! They also have a variety of covers and internal layouts, and come with a built-in folder pocket and pages upon pages of stickers to use in your planner.
I particularly love the Recollections mini planners, pictured above- they have all the features of the full size planners, but are small enough to fit into your bag or purse and take on the go.
Regardless of what brand you choose, spiral or coil bound planners will typically have a monthly calendar, and then a week-on-two-pages spread with either vertical columns or a horizontal section for each individual day.
The benefit of the spiral notebook style is the you can flip the cover behind the planner, so you don't need a lot of space to lay the whole thing open.
The downside of spiral planners is that while you can rip pages out to remove them, you can't really add new ones in easily – keeping you limited to the monthly, weekly, and notes pages for everything you want to keep in them.
Disc Bound Planners
Disc bound planners have all the benefits of a spiral bound planner with one major added bonus: You can add, remove, and rearrange the pages to your heart's content.
That's because instead of a metal spiraled coil, disc bound planners are held together by round metal or plastic discs which can each be removed individually.
Instead of hole-punched pages, the pages in a disc system are cut to have "teeth" that hold on to the discs, but can be pulled off and put back on without compromising the integrity of the planner.
In a disc bound planner you can swap out the covers, rearrange the pages to always put the current month first, add in extra pages or an entire new section – the possibilities are endless!
The Happy Planner system by MAMBI is a massively popular line that uses the disc system for their planners. MAMBI offers the Happy Planners in Classic, Mini, and Big sizes as well as a ton of accessories to match your Happy Planner.
You can also find these at Michaels, along with just about every accessory you can imagine – interchangeable deluxe covers, snap-in notepads, and extra sections for budgeting, meal planning, or goal setting. You can even get larger discs to accommodate a thicker, chunkier planner – very useful if you want to keep your entire life in one place! I used the Happy Planner system for years and it still holds a special place in my heart for all-in-one life planning, and the selection of accessories truly cannot be beat.
Another option for disc-bound planners is inkWell Press. InkWell Press is known for their sophisticated, beautiful design, and these planners may be the most customizable ready-made planner you can find. Their 360° planner system lets you hand pick every aspect of your planner, from the discs and vegan leather covers to what inserts you want inside.
Disc planners are widely loved by the planner community for their customization and accessibility, especially considering the utterly massive amount of add-ons available (seriously, even for people who don't use the Happy Planner, the MAMBI companion sticker books are a must!)
Ring (Binder) Planners
I'll be honest, before I got into planners, when I thought of a ring planner, I pictured some bland 80's executive in a brown suit with a leather-bound date book and a Rolodex on his desk.
Like something out of a movie (please tell me I'm not the only one remembering this!)
But let me tell you, I was shocked when I realized how far ring planners have come.
No longer the accessory of the hopelessly boring and beige, ring planners have gotten a serious upgrade – now you can find one in any color of the rainbow, and all with different features.
My top choice for ring planners has got to be Webster's Pages.
High-quality, beautiful workmanship. I've owned two of their ring planners in personal size and just adore them.
They are truly a joy to hold in the hand.
Kikki K is another planner company that makes amazing planner binders, and if you're not interested in leather, they also offer a linen covered option:
The real beauty of the binder system is that it's fully customizable in every aspect.
If you don't need a monthly calendar, just don't add one.
If you're a student who needs hourly pages during the semester but a week on one page will suffice in the summer months, then that's what you put together!
You can craft a system that works exactly as you want it to with no wasted pages or stuff you don't need, and you can find inserts virtually everywhere.
Usually the retailer you buy your binder from will sell kits that come with inserts and dividers, but if you're looking for something different, you can buy them on Etsy, at different retailers, or make them yourself. This also makes the planner cover itself something you can use for years and years!
Bullet Journals
And of course, there's bullet journals. You've probably seen these around, maybe on social media filled with beautiful artwork or adorable doodles.
Bullet journaling started as a no-nonsense, simple coded agenda system that only required a notebook and a pen, but like other forms of planning, it has evolved to be as intricate and creative as the person who uses it.
Bullet journals seem to be a love-it-or-hate-it kind of system, and people who bullet journal (bujo for short) get pretty passionate about it. That's because a bullet journal is a planner you make entirely yourself. Your weekly layout is completely up to you, as it's up to you to draw it in yourself.
With bullet journaling, your planner can be as minimalistic or as elaborate as you like.
Many people use theirs not just as a weekly planner, but also a place to keep all kinds of information. Called "collections", a lot of people have pages in their bujo for the TV shows they're watching, books they plan on reading, recipes they've collected… all done up in the owner's own style.
If you enjoy drawing or hand lettering, or want a super-versatile system that has only what you want and nothing that you don't, bullet journaling might definitely be the best planner system for you.
They're pretty simple to start up – all you really need is a notebook (usually people prefer a graph paper or dot grid notebook for their bujo) and a pen, although just like with every planner, there's a ton of accessories, stickers, and supplies you can use to really make it your own.
Some of the most popular choices for bullet journal notebooks are the Leuchtturm 1917 and the Hobonichi notebooks.
The Leuchtturm 1917 (LT1917 for short) is so popular because it was actually made to bullet journal in, with numbered and dated pages (although you can easily cover the dates if you'd rather organize it yourself). The dot grid is perfectly spaced for bullet journaling, and they come with a brief explanation of bullet journaling in the back.
The paper is high-quality and surprisingly thinner than most typical notebook paper – I've heard people compare it to Bible paper – so despite having a TON of pages, the LT1917 manages to stay quite slim.
The Hobonichi family of notebooks has a very similar paper, but what I like most about Hobonichi is the different sizes they offer.
The Hobonichi Cousin is in your typical A5 size, and the Hobonichi Techo a sleeker A6 size – they're both very popular, but I'm fond of the Hobonichi weeks size.
The Hobonichi weeks is teensy, weighing in around 19 grams, but incredibly adorable. Do a quick scroll through of the #hoboweeks tag on Instagram these little notebooks are very well loved, and with so many different sticker shops catering to them, they've grown a cult following that's hard to beat.
The small size might not be for everyone, but there's no denying that the creativity options here are no more limited than any other planner format!
If you're interested in getting started with bullet journaling in 2021, check out my Bullet Journal How-To Guide here!
So How Do You Choose Your Planner?
With so many options for your new planner, how do you choose?
First, figure out what you need your planner to do – is it going with you everywhere you go, or mostly staying on your desk or at work?
Do you want it to hold just your daily schedules, or do you want to include budget planning, meal planning, or collections?
Secondly, what you you want out of a planner?
If you love the thought of having a creative outlet along with your planner system, keep that in mind. But if the thought of having to set up your own weekly layouts every week seems like a chore – maybe skip the bullet journal and go for something already laid out for you.
If you want a system with a ton of accessories, add-ons, and stickers that were made explicitly for that planner layout, then you can't go wrong with an Erin Condren or a Happy Planner.
My best tip is to think about what kinds of things you'll use your planner for, and then choose based on layout. Covers and bindings are pretty, but you'll be spending most of your time looking at the weekly pages – not the outside.
Check out Your Guide to Planner Layouts to see which is right for you!
How to Choose a Planner: Which One is the Best for You?
Don't stress out too hard over this decision.
Ultimately, the best planner for you is the one that you use. I've used multiple different systems since I got really into planning in 2016, and I don't know if I've found true "planner peace" yet – but I've had a lot of fun with it and I've definitely realized that with a plan, just about anything is possible.
Looking for some more planner supplies or layout tips?
Check out our best posts:
our quick course on time management!
Pin it on Pinterest: