Bullet Journal Ideas for Beginners: How to Start a Bullet Journal
Bullet Journal Ideas for Beginners
Do you want to start a Bullet Journal, but don't know where to start?
Bullet journals are a great way to keep track of your life and all of the important tasks that you need to accomplish.
In this blog post, we will provide some ideas for beginners on how to start a Bullet Journal.
Note: This post may contain affiliate links, which means if you buy from my link I might make a small commission. This does not affect the price you pay. See the full affiliate disclosure

here.
We will also provide some ideas for things that you can include in your Bullet Journal.
Keep reading for more information!
How to Start a Bullet Journal
Looking to get started with bullet journals, but don't know quite how to? I've found that out of all the planner systems I've tried, bullet journals are probably the simplest – although to many they look the most intimidating. If that's you, fear not – I've put together a step by step guide on how to bullet journal to get you started.
What is Bullet Journaling?
The Bullet Journal system was started by Ryder Carrol, a New York-based digital product designer. He needed a productivity system that helped him keep his life organized without adding to his to-do list. In 2013 he posted a YouTube video detailing his Bullet Journal system – and kicked off a worldwide phenomenon. (As of today, that video has over 12 MILLION views on YouTube).
In Ryder's bullet journal system, the beauty is in the simplicity. Here's that video where he goes over the basic premise of how to bullet journal:
For those of you who can't or prefer not to watch the video, here's a brief rundown on the original bullet journal system:
Ryder starts his system with an Index page. Every page in your bullet journal gets numbered as you complete them, and important page numbers are added into the index so you can find whatever you're looking for at a glance.
The next pages are your Future Log, where you create spaces for the coming months and log important dates, like upcoming events.
Since the bullet journal system isn't like a traditional planner, where you already have the months and weeks laid out for you, you keep track of events you'll be adding in the future here, so when the time comes to set up those pages, you won't forget them.
Next, you'll add in your monthly page.
Here is where you keep your calendar of the month (Ryder does a simple vertical list of the dates), and the tasks you know you have to get done this month.
What's great about the bullet journal system is that you start where you are – if you're starting your bullet journal in March, no wasted pages for the first quarter of your planner!
[cboxarea id="cbox-M35BRbxy02HKR1KJ"]
Once you're done setting up your monthly page, you get started with today's date and filling in your entries.
Your "entries" are the things you need to write down for today.
Ryder breaks them into three categories:
Tasks, which he uses a dot to indicate; events, which are indicated by a circle; and notes, indicated by a dash. If an entry is particularly important, Ryder marks this with a star.
When tasks aren't finished, you change their signifier to an arrow, indicating that you're moving them forward to another day.
At the beginning of each month, you scan last month's entries for anything that needs moving in to the new month, and add that in to your monthly page to be added to your entries.
Although it sounds complicated, bullet journaling only takes a couple minutes per day, and keeps all of your important notes, tasks, and events at your fingertips.
And that is the original bullet journaling system!
But wait… there's more?
There's definitely more. In fact, there's a LOT more.
Because just like everything else, once the internet got their hands on the premise of bullet journaling, things got a little wild.
These days, it seems that there's two kinds of bullet journalers: Those who like the simplicity of Ryder's original system, and keep mostly to the basics, and those who took one look at the idea and went, "That… but make it fancy"!
These days, bullet journals have evolved to be every bit as intricate and aesthetical appealing as any other planner on the market, and each one contains all the creativity and uniqueness of the person who created it.
Since then, bullet journaling has become a haven for people who want to blend the functionality of the original system with the creativity and flexibility of a custom-made planner… one that they make themselves.
I think that's why bullet journaling is so popular – in terms of how to bullet journal, there's no wrong answer. You can take all the ideas that work for you from this and other planner systems, and leave the ones that don't.
In a bullet journal, you can have a daily per page, weekly spreads, a budget tracker, a meal planner, a section for your short and long term goals, a bucket list… the list goes on.
You can have an hourly day on one page and an entire month on the next page if that's what fits your lifestyle.
If you wanted all of those things in traditional planners, you'd be buying two or three or six different planners to keep track of each one… but in the bullet journal system, it's all in one notebook.
And by only including what you want in there, there's no wasted pages, making your bujo probably the most efficient planner you could set up.
With that being said, there are a few things that I see pop up again and again in bullet journals, so I'll include them here to help you figure out your own way to bullet journal.
But of course, you don't have to include any of these you don't want to!
What You Need to Get Started with your Bullet Journal
All you really need to start your bullet journal is a blank notebook and one good pen. Seriously.
Okay, okay, most people use more than that.
Part of what makes bullet journaling so great is its use as a creative outlet, right?
And of course, bullet journal aficionados could talk all day about their favorite notebooks to bujo in.
I'll go into more detail in a full bullet journal supplies post in the future, but for now here's a basic rundown of what you could use to get started:
Your Notebook
Although it's true you can use pretty much any blank notebook you have handy, most people choose dot grid or square grid style pages.
This helps with dividing up the page – instead of eyeballing the paper size, you can count spaces to make sure all your grids will be uniform and well-spaced.
It's also super helpful for drawing straight lines without a ruler, or making sure your lines aren't slanted even if you do use a ruler!
Paper quality is important too, but this mostly comes down to personal preference and how you want to use your bullet journal.
Some people like much thicker paper, so that felt tip pens don't bleed through or "ghost" on the opposite side of the page.
Some people like thinner paper, so they have plenty of space to fit an entire year into their bujo, with lots of extra pages for collections, logs, and journaling pages.
If you plan on using fountain pens or watercolor paints in your bullet journal, definitely do some research on the type of paper you need to be able to handle that ahead of time!
One of the most popular notebooks for bullet journaling is the Leuchtturm 1917 – so much so, that they've collaborated with Ryder Carrol to create an official Bullet Journal-perfect notebook. This edition features an index page, key, and an introduction to bullet journaling as a whole.
Other popular options are the Moleskine notebooks, or the Hobonichi series of books (which are also made perfectly for bullet journaling!)
Your Pens
Again, this is one area where you don't need any specific pen, and lots of people get by just fine with a plain old ballpoint.
But if you plan on taking your bullet journal seriously, you might want to upgrade your supplies. Here's my own personal recommendations on where to start:
A good fine-tip black pen, for writing in your daily logs or collections. I'm very partial to the Sakura Micron felt tip pens, and they last practically forever.
A set of beautifully colored felt tip or gel pens, for adding in extra details and a little flair. For me, the clear winner is the Papermate Flair felt tips – I LOVE the colors these come in and use them all the time.
A set of brush pens, like the Tombow Fudenosuke brush pens, for handlettering or adding some variation to your designs. These are excellent quality for a very good price!
And I couldn't do without a set of pastel highlighters, the best of which (in my opinion) are the Zebra Mildliners.
Your Extras
If you really want to level up your bullet journaling game and have fun doing it, you might want to consider investing in some fun extras. As a certified planner girl, here are the supplies I just couldn't ever do without:
Washi Tape
Washi tape is a super cute and versatile way to add some color to your bullet journal. You can use it to create boxes, line the edges of your paper, or even create cute page tabs to help you find important pages more easily.
You can find great washi all over the place. I particularly like the Recollections washi from Michaels.
Amazon usually has great deals as well.
Stickers
What planner is complete without stickers? Although many people who bullet journal prefer to keep everything hand-drawn, the less artistic among us deserve some beauty in our bujo too 😉
For a great value pack of stickers, check out the So. Many. Planner Stickers book from Pipsticks… with thousands of functional planner stickers, you definitely get your money's worth with this pack.
Stencils
Now this is something I wish I'd had when I FIRST started bullet journaling. You can get stencils for just about anything – your daily boxes, headers, flags, even icons! Etsy is a great place to find these, and I also love this budget pack from Amazon:
This definitely isn't a comprehensive list of everything you could use for your bullet journal – just some of the most common supplies people need when they get started.
It's worth experimenting in your first journal to see what kind of planning style really works for you, and what you'll need to keep up with that.
How Do I Get Started Bullet Journaling?
Once you've got the supplies you need to get started, you're probably looking to jump in with both feet! Here's some tips to get you started:
Start with the basics
While there's a lot of different styles of bullet journaling, I'd advise you to keep the same basic principles Ryder outlines in the video above.
Starting off with some index pages will help you keep your notebook organized.
Even if you don't feel the need to log the beginning of each month – I guarantee at some point something will pop up in a weekly or monthly spread that you'll want to be able to find later.
Likewise, I also advise you to set a page at the front of your bullet journal where to create a legend or a key.
That's where you mark down what symbols you use, and what each one means.
You might realize partway through your journal that you want a separate signifier for events and appointments, so having a place to keep those organized is handy!
Make it Fun with Collections
You don't have to include anything in your bullet journal you don't want to!
Of course, on the other side of that: You get to include anything in your bullet journal you DO want to!
Collections are a great way to keep related information together, even if you're adding to those pages months apart. Just mark a page as "books to read" or "business ideas" and log it in your index so you can come back to it whenever you have something new to add.
If you don't want your collections scattered in among your weekly spreads, start them at the back of your journal instead.
This way you'll know they're all in the same place, and when you start a new page you just work your way backward.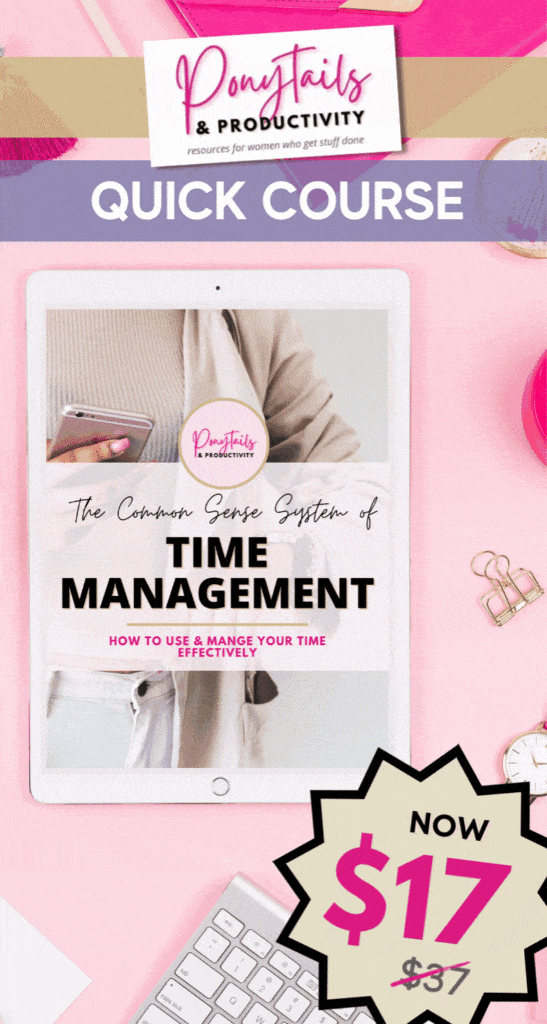 Keep It Simple (for now)
A lot of bullet journal spreads are intricate works of art, and it can be super tempting to make every page as much as possible. But before you jump in, consider what you'll keep with long-term.
Your bullet journal should ideally be something you use year-round.
If you spend two hours on your weekly spread this week, but next week you get busy and only have a few minutes to spare, are you going to put it off or stop using it?
The best planner is the one you use, so consider what will work for you long-term.
There's NO shame in mixing beautiful, hand-drawn decorative spreads with more minimal weeks or days when time allows. Only you can decide if that's okay with you, or if it will frustrate you down the road.
Don't Play the Comparison Game!
It can be tempting to go through Instagram and try to recreate some of the beautiful spreads showcased there – and I won't tell you not to.
But if you don't already practice drawing and hand lettering, don't get discouraged if things don't come out exactly how you pictured them.
I gave up on my first bullet journal because I let myself get down about my poor drawing skills.
I didn't intend to give it up, but making my spreads look the way I thought they should was taking a lot more time than I'd anticipated.
If I had stuck with it that first attempt, I bet my art skills would have improved a LOT faster.
Instead I got into my own head about it, and bullet journaling stopped being fun for me for a while.
The best part of bullet journaling is that this is something that is 100% by you, for you. Don't be afraid to make mistakes!
Bullet Journal Ideas for Beginners: How to Start a Bullet Journal
I'm so excited for you! Wishing you all the best in your bullet journal journey, and I'd love to see some of your spreads! Let me know how you're using your bullet journal.
Looking for some more planner supplies or layout tips?
Check out our best posts:
our quick course on time management!
Pin it on Pinterest: