Best Planner Accessories You Can Find on Amazon
You're probably familiar with Amazon – the true one stop shopping experience from the comfort of your home.
Last year, Americans overwhelmingly turned to Amazon for their household needs, from groceries to furniture and everything in-between.
But did you realize Amazon is a goldmine source for planner accessories?
Note: This post may contain affiliate links, which means if you buy from my link I might make a small commission. This does not affect the price you pay. See the full affiliate disclosure

here.
These are the BEST planner accessories on Amazon
They have everything from big brands to brand-new names in the planner community, and a wealth of planner accessories you didn't know you needed – until now.
And while I know the "best" is mostly a subjective term, I didn't just pick the items I wanted most for this post – I combed through reviews and bestseller lists to truly bring you the highest-rated hidden gems of the Amazon planner supplies available (although a few of my own personal picks definitely did sneak in here too)!
[cboxarea id="cbox-M35BRbxy02HKR1KJ"]
Best Planner Stickers on Amazon
While I do love Etsy stickers and the MAMBI sticker books, I personally think Amazon is a hugely overlooked source for planner stickers.
My wish list could go on forever just with planner stickers alone!
So here's a small selection of some of the best deals I found on Amazon for planner stickers and sticker sets.
Planner Stickers Value Pack
This sticker pack takes the cake – it's got over a thousand stickers, and contains everything from decorative quote stickers to make your pages pretty, to stickers for every major holiday, to functional check mark and reminder stickers for your daily to-do lists.
The complementary color scheme means you won't have to try too hard to coordinate, but you're not locked in to any one shade either.
This set includes 20 different sticker sheets, so you're sure to get your money's worth here. See it here.
Creative Journaling Stickers
If you're looking to add some flair to your journaling, you can't go wrong with this pack. It's made by Paper House Productions (I've talked about them before on this blog – love their styles).
The pack has a great selection of functional stickers for each day of the week, numbers for days, quotes, & more. Check these out on Amazon here.
Decorative Stickers
It was HARD to narrow down to just these choices – I'm a self-professed sticker hoarder!
But in the end, these adorable cats won out. With 90 insanely cute stickers in each (very affordable!) pack, I just had to include them.
There's a cartoon cat for every mood! Check them out here.
MAMBI Sticker Books – on Amazon!
One of my favorite things about shopping for planner accessories on Amazon is that they don't just have smaller brands, they have the big guys too. And MAMBI, creator of the Happy Planner, make (in my opinion) the BEST planner stickers. There are hundreds of stickers packed into each book, and they're always so pretty! It's a huge value. Check out the entire line of MAMBI products on Amazon here.
Sometimes you really need date covers
These super-useful stickers are essential for your planner tool bag.
They're great for dating undated planners, or reusing past year's pages. You can even add them into your bullet journal for a bit of flair – making these one of the most useful planner accessories on Amazon.
Grab yours here.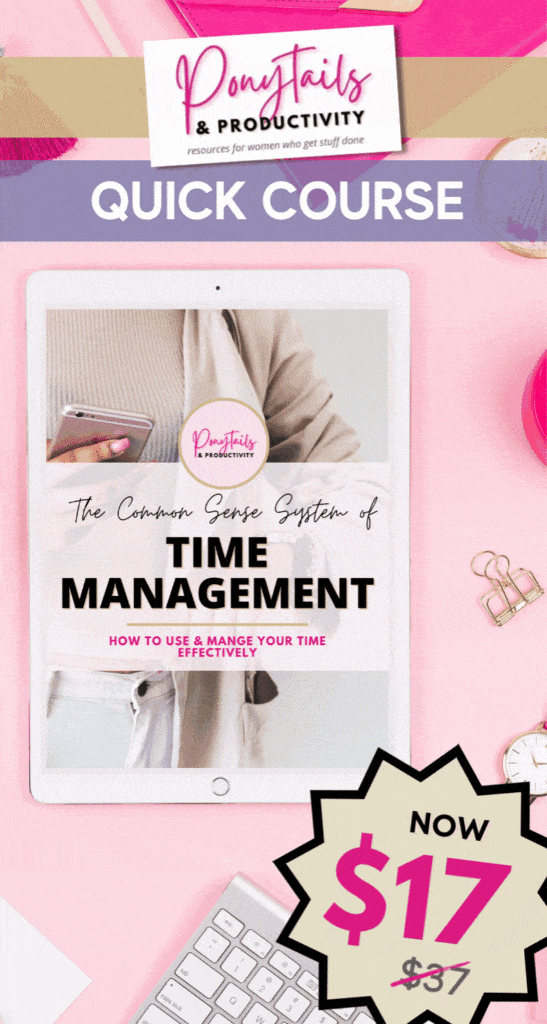 Bullet Journal Supplies on Amazon
Laminated Monthly Tabs
If you love bullet journaling – and who doesn't? – you'll know the one disadvantage to your Bujo is the lack of monthly tabs that pre-made planners have.
Lots of crafty people make their own, and that's super creative!
But I personally love the uniform look of these monthly tabs, and they're laminated – so they won't get crumpled and bent when you shove your bullet journal into your bag.
Check them out on Amazon here.
A Bullet Journal Starter Kit
EVERYTHING you need to get started bullet journaling – in one box?!
This kit comes with your notebook, stencils, stickers, washi tape, pen, and fineliners – truly an all-in-one bullet journal box. Amazing.
Check it out here.
Mildliners – the cutest highlighters ever
Zebra mildliners are a planner accessories must-have.
They're dual-ended, which means they have both a chisel tip for highlighting and a finer tip you can write with.
Plus they come in some really unique colors – you really can't go wrong with pastel highlighers, right?
Amazon has your pack here.
Productivity Stencil Set
Stencils are far and beyond one of my favorite planner inventions ever – especially for bullet journaling.
If you're like me and can't draw a cute shape to save your life (or if you're NOT like me but want to cheat a lil), this stencil set is an amazing shortcut to your greatest bujo page yet.
This pack has everything from a spiral habit tracker to an entire monthly grid – and everything in between. Check it out here.
This Cute Pouch is the Ultimate Planner Accessory
How handy is this pouch?!
It's definitely not your standard pencil pouch – in addition to the roomy main compartment, it has a side zip pouch with elastics to keep your most-used pens apart from the jumble, and an extra little pocket to hold whatever you need to keep convenient.
This has upped my pen storage game by 100% – and I didn't even know I needed it until I saw it on the screen.
Grab yours right here.
Washi Tape
Now we're getting into the really good stuff. Washi is one of my favorite things to look for on Amazon – there's so many designs, it's always affordable, and who doesn't need more washi?
Here's my top picks for you:
Dot Sticker Washi
Dot sticker washi is such a great idea!
If you want circle stickers for bullet points of list making, or even just to decorate, each roll of this washi is made up of little circle washi stickers you can place just about anywhere. And perfectly color coordinated – this set comes with six rolls, each with their own color scheme.
Check it out here.
Black and Gold Foil Washi
Now this set is super elegant looking.
With black paper bullet journaling really starting to take off, this washi would definitely pop off the page.
I personally love the moons and stars – but every roll in this set is gorgeous.
I've thrown a set in my own cart to add in to my journal – you can throw a set in your cart too, here.
Watercolor Florals
Just in time for gardening season, these watercolor floral washi tapes jumped out at me – what a lovely way to bring summer into your planner.
I love the soft edges of watercolor design with flowers and pastels, even year-round.
Look at those peonies! Add some petals to your planners with this washi set here.
Super Cute & Super Classy
This set made my heart swoon when I found it – I especially love the geometric foil and the autumn leaves!
Definitely not a set to overlook, especially if you like to use washi to really liven up a page. 10/10 would recommend. Grab yours here.
Starting Off Your Collection?
If you're just getting started with a washi tape collection, you can't go wrong with this set of 30 rolls.
It has a great variety of colors and patterns, some with foil and some just solid color.
What a cool starting point – or, an expansion to your already-growing collection! Pick yours up here.
Clips and bookmarks
I adore magnetic bookmarks – if you have a specific page in your planner you need to keep referring to, they're your best friend. Perfect for marking today's page, any notes pages you don't want to lose, upcoming dates, you name it.
Unlike traditional paper bookmarks, these won't fall out, and they're super durable and reusable for years.
Here are some of my favorites on Amazon.
Chic Colors
The colors in this set are right up my alley – I love pastels and neutrals together. Plus, the extra-long nature of these clips means they double as a page tab.
You can leave as much sticking out the top or side of your planner as you want!
Don't care for either of these specific colors? There's 14 different sets to choose from!
You can do that right here.
Jumbo Paperclips
Okay, so these might not be any more functional than a regular paper clip – but could they get ANY cuter?
Immediately up-level your paperclip game with these jumbo gold paperclips.
Plus, the bigger size means you can clip more together – so maybe they ARE more functional than a regular paper clip!
Cutest planner accessories on Amazon? Maybe! Get yours here.
Rainbow Binder Clips

When you need your page to lay flat, or have to keep a hard bound planner open on your desk, these binder clips are exactly what you need.
Also super useful for marking a page or grouping old weeks together so you can open your planner to the exact date you need!
These come in a pack of 10 and you can grab them here.
Personality-Infused Paperclips?!
When you need Instagram to know you're the paperclip planner queen, you need a rose-gold crown on your planner page. Enough said.
(Except you should know this set has 35 clips for your amusement).
Check them out here.
Page Flags
Deceptively simple design, super-useful accessory.
Grab some page flags to mark your most important spots – these ones are made by MAMBI, and their bright colors are sure to make you smile.
They're right here.
Kaleidoscope Colors
As soon as I saw these, I knew the'd be perfect with the bright colors in an Erin Condren Life Planner.
If you love hidden gems that match your collection, you're going to definitely love these.
Pens, Pens, Pens
Every good planner nerd knows it's all about the pens – and you can never have too many. Here's my top picks for planner pens – and markers, and highlighters – on Amazon today.
Pastel Highlighters
Curious about pastel highlighters?
These super-affordable options come in six adorable colors and the flat-body design makes them easy to use.
As a sucker for pastels, I have to say, I'm all in. Check them out here.
Dot Pens
I didn't know these were a thing until recently, but now that I do, I'm obsessed.
Dot pens are designed with a felt tip pen at one end for writing, and a dot tip at the other to leave perfect circles on your page.
These were MADE for list-making lovers like me, and I am feeling it.
Check them out here.
Beginner Brush Pens
If you're working on your lettering, you need to try out some brush pens. But they can get expensive – especially if you're just practicing. Luckily for you, I found these Amazon Basics brush pens, and now I swear by them.
Affordable enough for a beginner like me to practice with, but excellent quality.
I highly recommend these, and you can find them here.
Black Gel Pens
Every planner needs a plain black gel pen, and these retractable pens from Sharpie are, in my opinion, top of the line.
If you want the crisp, dark look of Sharpie black without any bleed, these gel pens are a must try.
Grab yours here.
Planners
We couldn't have a planner accessories post without talking about some of the great planners available on Amazon as well!
If you're in the market for a new – or another – planner, these cost-effective options are well worth checking out.
Indeme Weekly Planner
The gorgeous cover of this planner caught my eye – I love the gold foil, metal corner protectors, and soft colors – but the reviews are what really stood out about this planner.
People really love it, and are gushing about everything from the paper quality to the extra notes pages provided for each month.
If you're looking for something to use for goal planning, this one includes a vision board page – you know I love keeping my vision board right in my planner so I can reference it frequently!
It's cute, effective, and affordable – the holy trifecta of planners! Check it out here.
Classic Happy Planner
You can get pretty much any Happy Planner product on Amazon, and I for one think that's an amazing thing! This Happy Planner has a super versatile layout and the brand itself is tried-and-true for many planner lovers around the world. The paper quality is excellent, and Happy Planners have just about any accessory you could hope to find for your planner, all available from the same brand. Find this one here, and the rest of their lineup on their store page.
Undated Goals & Gratitude Planner
You know I'll always love a planner that emphasizes your goal work!
This one has space to set a daily goal every single day, and a space for daily gratitude as well. That already made it a win in my book, and it's also undated – meaning you can order it today and start right from the beginning of the book when it arrives.
I'd say it doesn't get better than that, but – it ALSO comes with a set of fineliners, just to seal the deal!
Check it out here.
Bonus Accessories!
These are things that didn't necessarily fit into the categories above, or warrant their own – but that I personally think every planner girl should check out!
Take Your Best Pens With You
If you like to take your planner on-the-go, you know what a hassle it is to either bring an entire pen pouch – or lose your favorite pens in your bag.
This pen pocket just slips over the front or back cover of your planner, so you'll always have your favorite pen ready to go.
Check it out here.
Planner Charms
Who doesn't want an little bit of extra bling on their planner?
These adorable charms are shown as use in jewelry, but would make a perfect little inspirational charm for your planner!
You can grab these right here.
Planner Strap
This is the last item that I have for you, and it's a total hack.
You know near the end of the year, when your planner is so stuffed full of goodness that it will barely close anymore? That's when you need a planner band.
These little bands go around your planner to help keep everything contained – if your planners (or journals, or notebooks) get pretty thick partway through, this is a game changer plus it holds your pen!
Get this metallic 3 pack here.
Best Planner Accessories You Can Find on Amazon
Do you have any planner supplies you can't live without? Send recommendations my way! Contact me here!
Looking for some more planner supplies or layout tips?
Check out our best posts:
our quick course on time management!
Pin it on Pinterest: