Life goals have a special place in the world. While I do believe that long-term and short-term goals are crucial for building a life you love, lifelong goals will keep you always striving for a better future and give you something to look forward to.
Most of us are familiar with the idea of a "bucket list", but do you actually have one written down? (If you're not, a bucket list is a list of things you'd like to see, do, or experience before you die, colloquially "kick the bucket"). I found that when I set out to write down my own bucket list, it made me re-evaluate my priorities. While most of my short term goals are work-related, in the long run my bucket list became much more focused on experiences I wanted to have.
Writing out your life goals can be a powerful affirmation of your commitment to a good life.
Don't have your own bucket list, or are looking for ideas for your life goals? I've put together a guide of 101 examples of long-long term life goals you can use as a jumping off point for your own bucket list.
Not all of these will apply to you, but hopefully many of them will! Feel free to use as many as you like for your own list of life goals.
Travel
1. See the Eiffel Tower
2. Visit the Louvre
3. See the Great Pyramid of Giza
4. Visit the Grand Canyon
5. See the Aurora Borealis from Northern Europe
6. Take the kids to Disney World or Disney Land
7. Tour Universal Studios (for me, especially the Wizarding World of Harry Potter)
8. See the Taj Mahal in India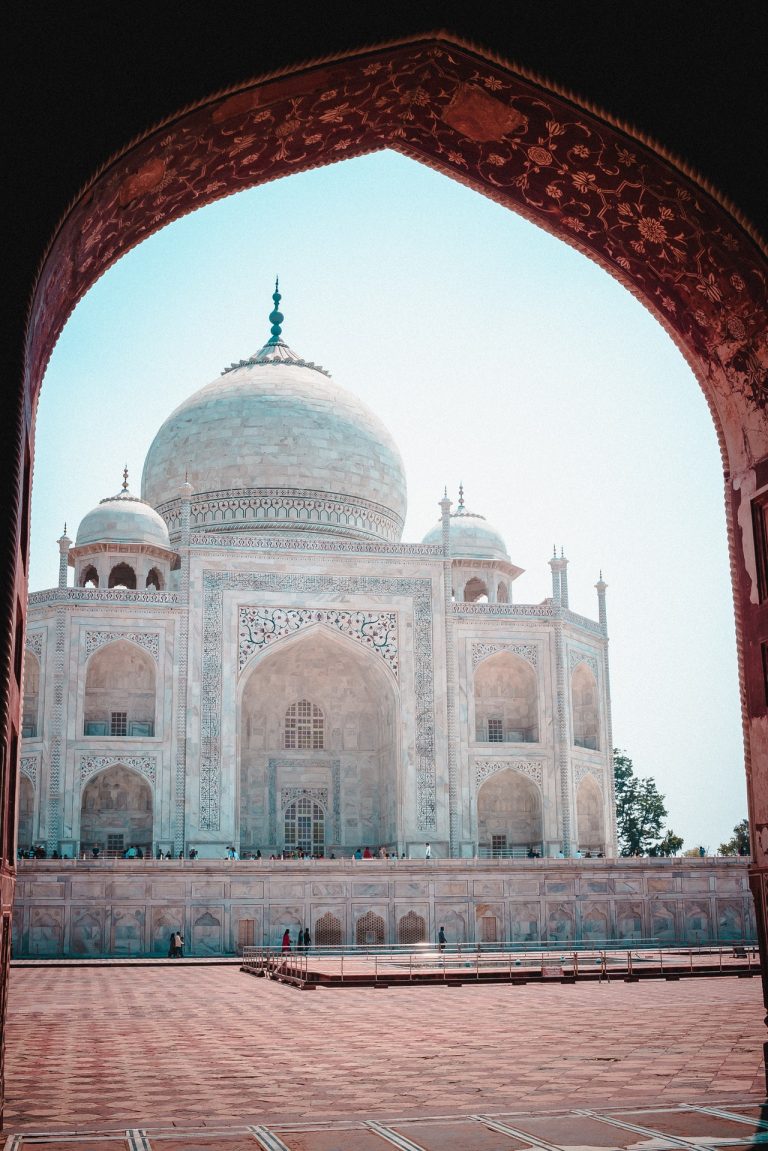 9. Walk the Great Wall of China
10. Visit Machu Picchu in Peru
11. Take a trip anywhere in the world entirely by yourself
12. Go on a hot air balloon ride
13. Go on an African Safari
14. Have dinner at an underwater restaurant
Health and Fitness
Run a 5k
Spend a year eating intuitively
Join a dance class
Learn to snowboard or ski
Hike beautiful trails at a national park
Look for a local geocaching group and try it out
Try out a sustainable diet for a week
Try out a raw diet for a week
Rediscover bike riding, and ditch the car for a week
Pick a competitive sport you've never played and start a team of newbies
Join a charity run or bike for a cause
Learn to do a chin up, then see how many you can do
Try out crossfit for a month
Find exotic fruits or vegetables you've never eaten before. Learn how to prepare them
Personal Growth
Learn to meditate
Start a daily yoga practice
Write your "lessons learned" for the younger generation
Establish an unlikely friendship with someone entirely unlike you
Write a Dream Life Manifesto
Visit your childhood home and reflect on your life path
Take the Myers-Briggs personality test, once when you're young and again when you're older. Compare the results
See a therapist. Even if you think you don't need to
Go to couple's counseling with your S.O. – even if you think you don't need to
Break free of your comfort zone
Attend a personal development seminar
Learn to love your body
Make every day special – use the fancy dishes, the expensive lotion, or whatever you've been "saving"
Start a gratitude journal
Learn how to say no gracefully and whenever needed
Community
Contribute substantially to a charity important to you
Volunteer at a soup kitchen or shelter
Buy gifts for underprivileged families for the holidays
Start or join a community garden
Sponsor a local children's sport team
Organize a fundraiser for a local cause
Adopt a street or area in your neighborhood to keep free from litter
Donate blood
Attend a rally for something you feel strongly about
Do a random act of kindness every day for a month
Get to know your neighbors. Ask if they need anything when you run to the store.
Help build a house with Habitat for Humanity
Professional and Career
Speak at a conference
Hold a retreat for like-minded professionals
Write a book (or several)
Start a business
Become a mentor or take on an apprentice
Be interviewed for something in your field
Become an expert on something in your field
Become a self-made millionaire
Create a passive income stream
Become confident in public speaking
Find or build a fulfilling career that sparks your soul – even if that means making a big change
Hobbies and Pleasure
Attend a conference or event aimed at your interests, like the Superbowl or Comic-con
Ride the scariest roller coaster you can stomach
Enter a competition in your area of interest, even if you think you're not good enough
Teach your hobby to someone new to it
Make a list of 100 influential books or great novels. Read as many as possible
See your favorite band live
Attend karaoke night. Sing.
Find your favorite celebrity and get their autograph
See a Broadway play
Create a signature recipe for something – a cocktail, apple pie, steak seasoning. Guard the recipe, but make it for others often
Throw a party for your block or street
Buy a piece of original art directly from the artist
Mental and Educational
Get a degree in something you'd love to study just for fun (Many universities offer free tuition for senior citizens – I've always loved the idea that my retirement plans include going back to school!)
Study something far outside your comfort zone, like calculus. Commit yourself until you understand it
Have a conversation with someone you disagree with. Don't try to change their mind; try to understand it
Memorize your favorite poem
Learn a second language. Learn a third
Learn ASL
Join a book club
Learn an instrument
Learn to play chess
Complete an entire Sudoku or Crossword book cover to cover without asking for help
Do something that scares the pants off you
Read a famous work of philosophy. Find someone to argue about it with
Start a website teaching people about something you know
Make your life goals ones that fire up your soul
You only get one life to live, and it is entirely and totally yours.